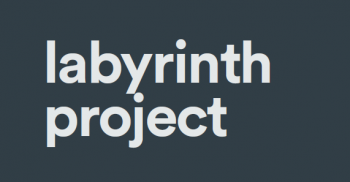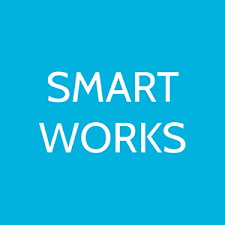 Download Recruiter Checklist
We are committed to becoming a visible Women Friendly Recruiter and will adopt the checklist in our recruitment process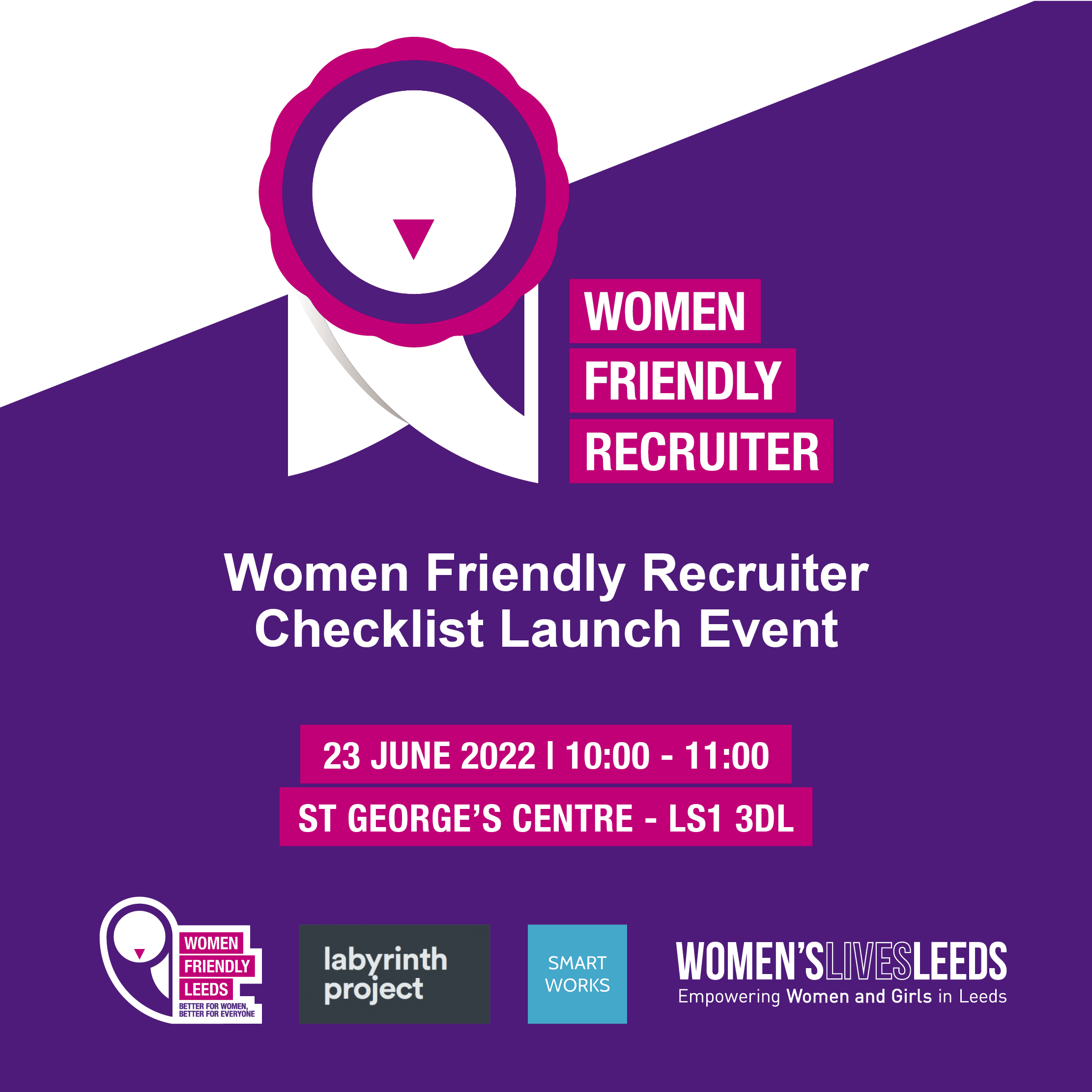 Women Friendly Leeds, and Women's Lives Leeds, in partnership with the Labyrinth Project at Leeds Women's Aid, and Smartworks are hosting two Women's Employability Events on Thursday 23rd June 2022 at St George's Conference Centre, Leeds.
10am – 11am Women Friendly Recruiter's Checklist launch
The Women Friendly Recruiter's Checklist is a tool for employers and HR personnel to support them to make their recruiting processes "women friendly" and demonstrate they are an inclusive organisation or business. Packed full of benefits such as increasing the pool of candidates applying for their jobs and demonstrating being an attractive employer to women, the checklist will be launched at this informative hour long meet and greet briefing. Employers will be invited to sign up to the initiative, and will receive a digital welcome pack, with "Women Friendly Recruiter" logos and resources.
Would your organisation or business like to attend the launch and pledge to be a Women Friendly Recruiter by signing up to the initiative.
11:00 – 2:30pm Drop In Marketplace Women's Employability Event
This event is for women to browse employability stalls and attend round table discussions. Opportunities will be on offer for women to learn and develop skills and confidence on topics such as CV writing, preparation for interviews, women starting up their own businesses, entry to leadership, addressing feelings of imposter syndrome and more. We are looking to attract women who are currently either out of work, stuck in their careers or finding it difficult to access work due to traditionally perceived female limitations eg parenting, career gaps etc. Some of the stalls will demonstrate routes into employment including education and training, and there will be opportunities to meet women who have started their own businesses, and in some cases try some sweet and savoury treats.
Could you share this event with women you know or work with and invite them along? Could you share the flyer for the event attached? Would you or your organisation be interested in having a stall at the event. We are envisaging around 100 women will drop in to the event and the atmosphere will be vibrant and engaging. Please contact us for more information: [email protected]