Switch on to Women's SafeTy
THIS HAS TO INVOLVE US ALL
Women's safety concerns are a constant reality and the solution has to involve us all. Take a look below to find out how you can support our campaign.
Safety Survey
We are asking for your views and experiences on in Leeds. The survey is open for 3 weeks and takes 10-15 minutes to complete.
Please be aware that there will be some explicit references to examples of sexual assault in some of the survey options, which may be difficult for some to read.
Please note: this survey is not open to men. We are currently collaborating with men on designing a second survey on men's behaviours and working with men to effect positive change.
Shape Our Campaign
To help shape and inform our campaign on a more direct level, you can sign up to be an Ambassador. To find out more about what this role entails, click the button below.
Campaign Materials
 Our campaign materials, designed with one of our Ambassadors, are available here to download.
This includes printable posters and graphics for social media.
Please feel free to use these when sharing information about our campaign and publicising our safety survey.  
Support our Campaign
To support our campaign, you can sign up to be an Ally. To find out more about what this role entails, click the button below.
Organisations that can Support with Sexual Violence and Harassment
If you have been affected by sexual violence, assault and/or harassment, there are places that can help. Here is a short list of organisations in Leeds and nationally that can provide support: 
LOCAL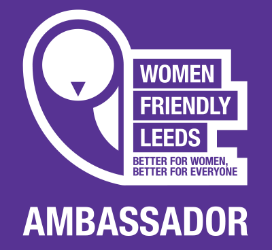 Agenda and notes 17:15 – Welcome and Intros. 17:30 – Updates  Shining a Light campaign – updates of the 4 strands of the campaign. Employability – Recruitment toolkit has been devised with input from Mindful Employer and WYCA but we will be looking to do consultation...
read more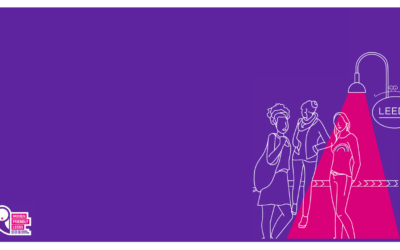 Our most recent Friday Hub on June 11th aimed to inform women about existing safety initiatives happening in Leeds. Safety initiatives aim to help us feel safer in our city, as well as materially improving safety, but the effectiveness of such processes partly rely on...
read more