Book Recommendation – Getaway Girls: 30 Years 30 Stories
For any woman or girl interested in learning more about activism in Leeds through an intersectional lens, look no further than the Getaway Girls library of booklets.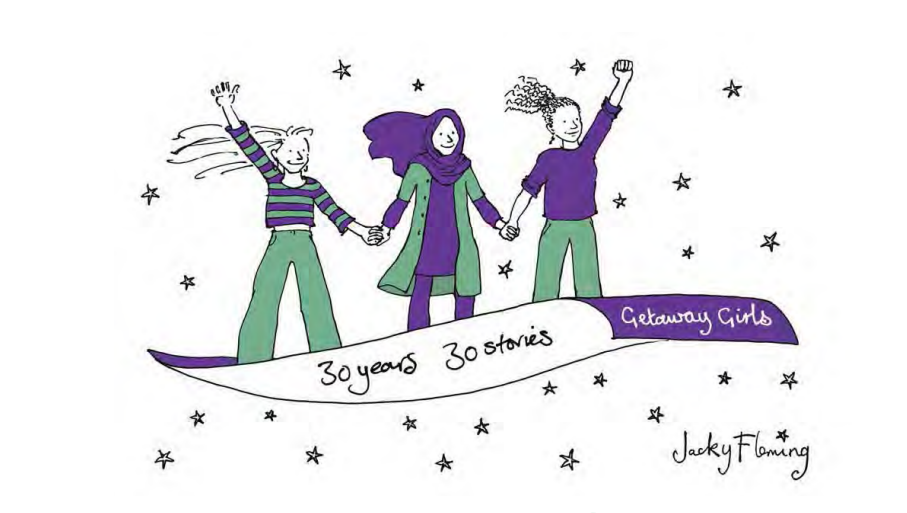 Getaway girls, a member of the Women Lives Leeds partnership, have a library of booklets on a variety of creative pursuits. One of which is titled 30 years 30 stories to celebrate their 30th Anniversary. It is a must read and one to put on your feminist reading list.
The Getaway Girls booklet is a collection of 30 short stories, each by a different woman, about their life and their involvement with Getaway Girls. Each woman explains how she became a part of the community and how Getaway Girls has made an impact on their lives. This booklet is at both times inspiring and hard-hitting, as it details an overview of women's experience with domestic abuse, immigration and motherhood (just to name a few).
"Getaway Girls taught me that I'm not alone with my struggles. There are other people who understand and who are in the same situation" – Jorobo's story
Every woman and girl is given space to acknowledge their achievements, their history and their humanness.
Each story is unique demonstrating how individual life for women and girls can be. However, each also feels relatable, women talking about the anxieties they feel and how Getaway Girls supported them to build their confidence. I think this shows how unique and important every day lives of women and girls are. The booklet demonstrates how each one of us is important, and how it only takes someone to acknowledge your struggle and brilliance to flourish.
"as a young black woman and the chance to meet other like-minded minority young women. I was also able to learn more about my heritage" – from Bianca's story
Key to this booklet, is its message of hope and also how it details the every-day activism that the Women Friendly Movement aims to achieve. By hearing the work that has helped one woman, it becomes clear what a difference activism can make.
You too can be part of the activism we do by attending our Vocal Girls groups run by Getaway Girls.
"I spoke at the House of Lords in front of a panel that wanted to hear first-hand how youth organisations such as Getaway Girls can help young women stay out of the criminal justice system. After all, I was living proof that such services really do help!" – Sarah's story