Pride at Leeds
Celebrating Our Rights and a Day of Spotting Women Friendly Leeds!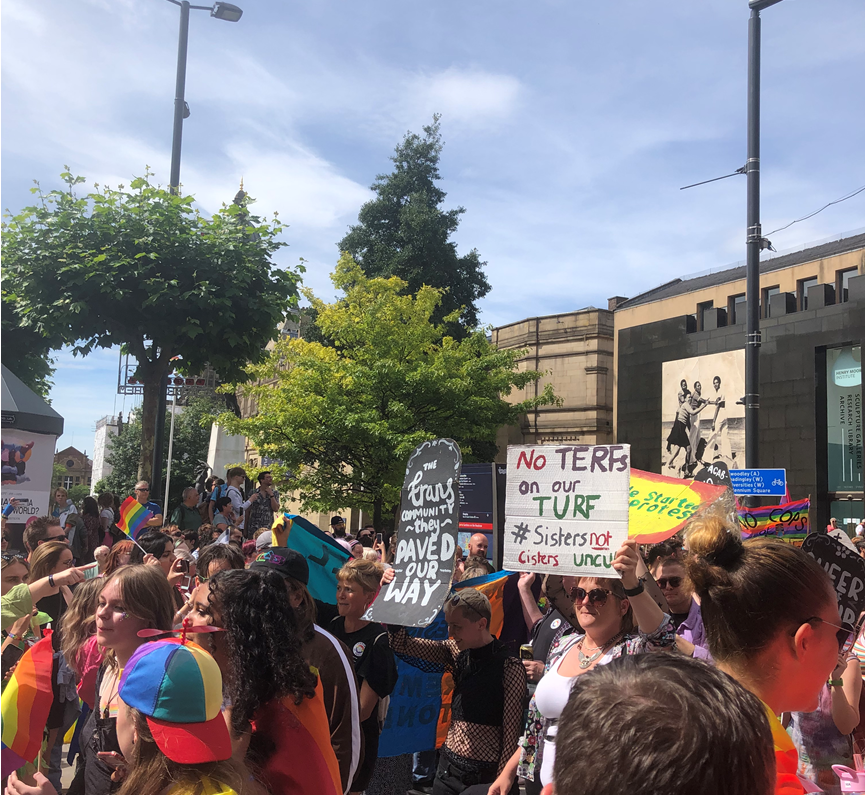 This year's Pride celebration and parade took place on Sunday 7th August for all to attend. Women Friendly Leeds could not attend this year in an official capacity but if you looked carefully, we definitely had our presence there. In this blog post I invite you to walk through the day with me…
This year the Robert Payne Pride Parade started at Millennium Square and followed through the Headrow with lots of color and glitter to celebrate LGBTQ+ love and rights, and speak up on the issues that are still faced by the communities.
Many communities were represented at the parade, including Leeds Disabled People's Organisation, Leeds Mind, and Sisters Uncut. The signs sported messages speaking up about marginalization in society such as "trans rights are human rights"; "my identity is not up for a debate"; "the trans community – they – paved the way". These messages gathered lots of support and celebration from the Leeds parade goers.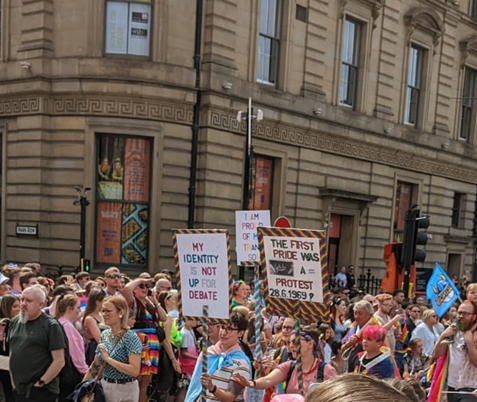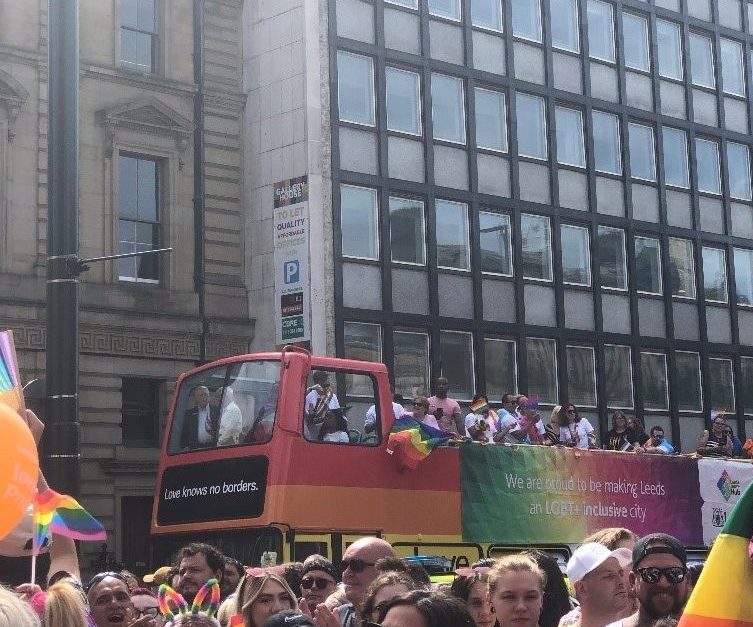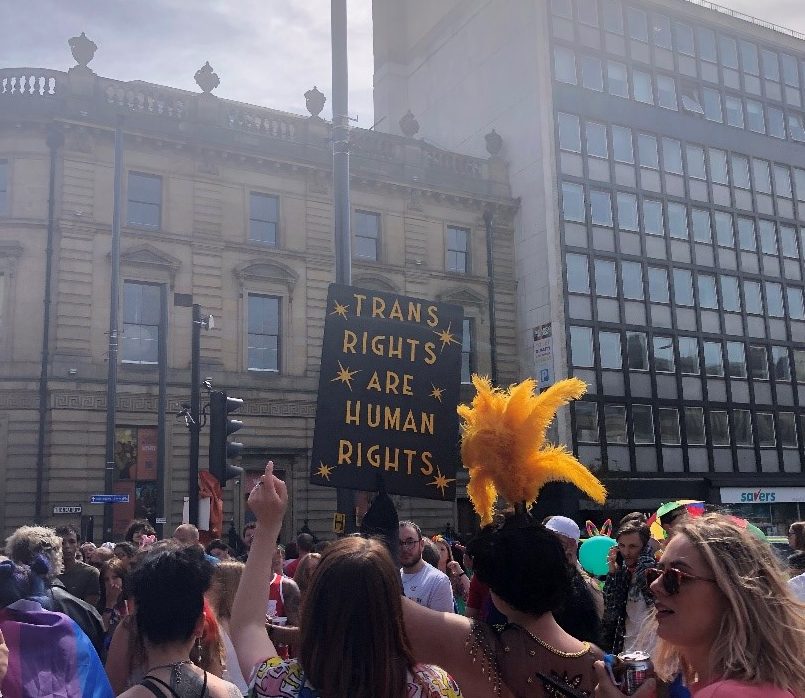 As one of these signs states, Pride originated as a protest inspired by the New York Stone Wall Riots. The LGBTQ+ community has historically faced huge and extreme rights violations, including violence, policing of bodies and autonomy, and restricted freedom in all forms. This historical discrimination by society, and the fight for freedom by the LGBTQ+ community was central to the Parade at this years Pride. Particularly as we face a climate of continued struggle for the LGBTQ+ community with the waiting time for the gender clinic being currently over 4 years.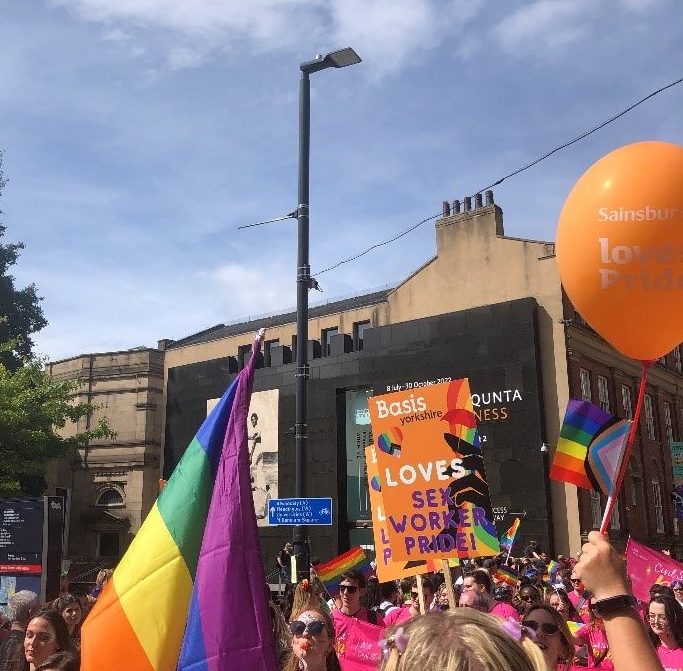 Basis, one of the Womens Lives Leeds allies, marched in the Parade, speaking up for sex worker's pride. Basis are a trans-inclusive organisation that aims to "end stigma, create safety and promote empowerment for sex workers and women and young people that are experiencing sexual exploitation".
It was great to see a Women's Lives Leeds alliance member at Pride this year, who are a part of the Women Friendly Leeds Movement.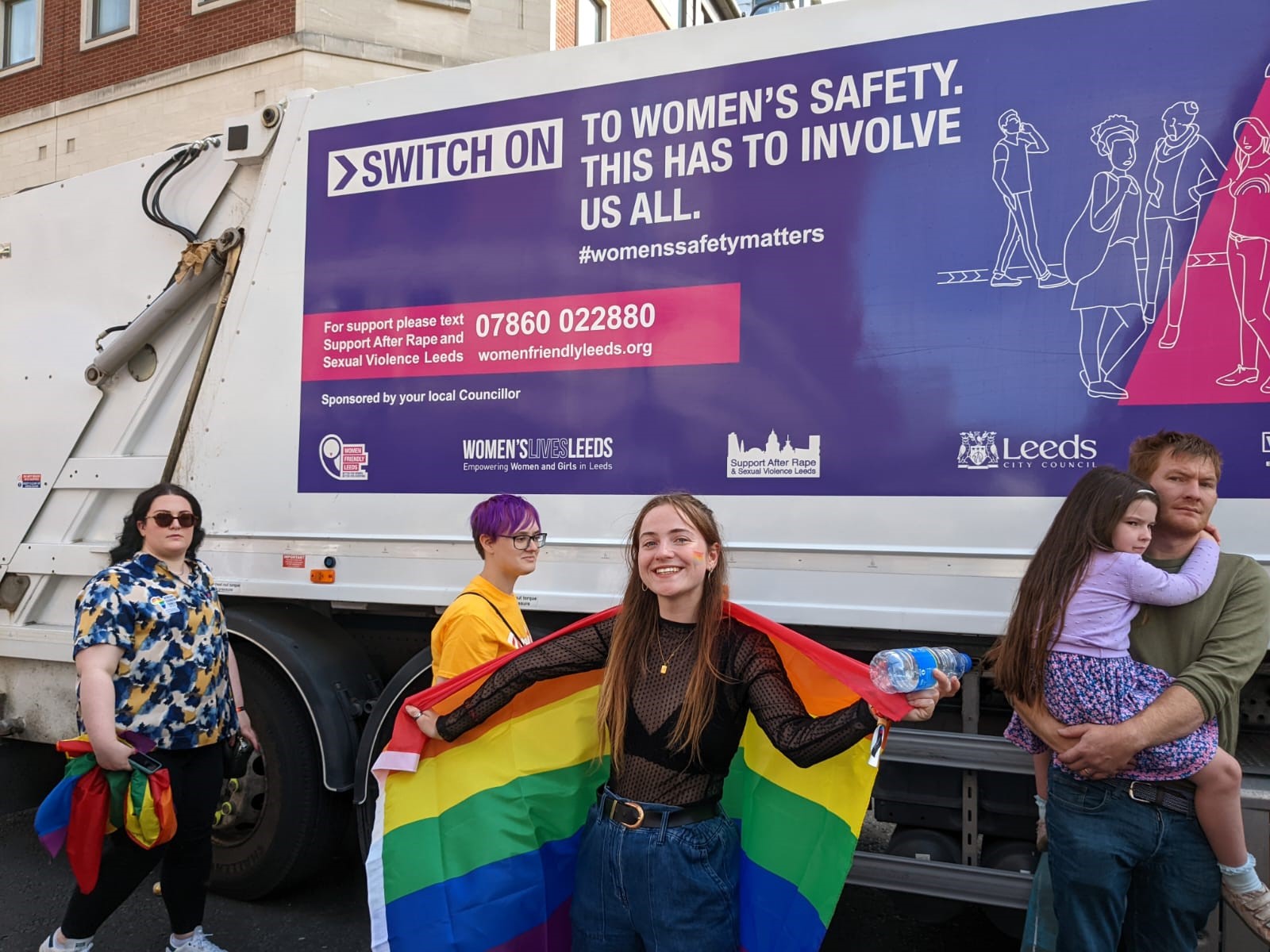 Along the Headrow, after the parade, I spotted the bin trucks with the Women Friendly Leeds Safety Campaign poster on. The Women Friendly Leeds Safety Campaign works towards promoting and creating safety for women in Leeds. You can read our safety survey report here and check out our website and social media for the changes we're making in Leeds.
Finally, as I went through to Briggate to continue celebrations, I spotted Ask for Angela in the local Lower Briggate venues. Ask for Angela is one of the women's safety initiatives supported by the Women Friendly Leeds Safety campaign. Women Friendly Leeds have worked alongside partners including Leeds City Council and Safer Leeds to help keep all people safe in night time venues. It is fantastic to see Angela present during Pride, to encourage those who feel unsafe or uncomfortable to speak up and ask for help.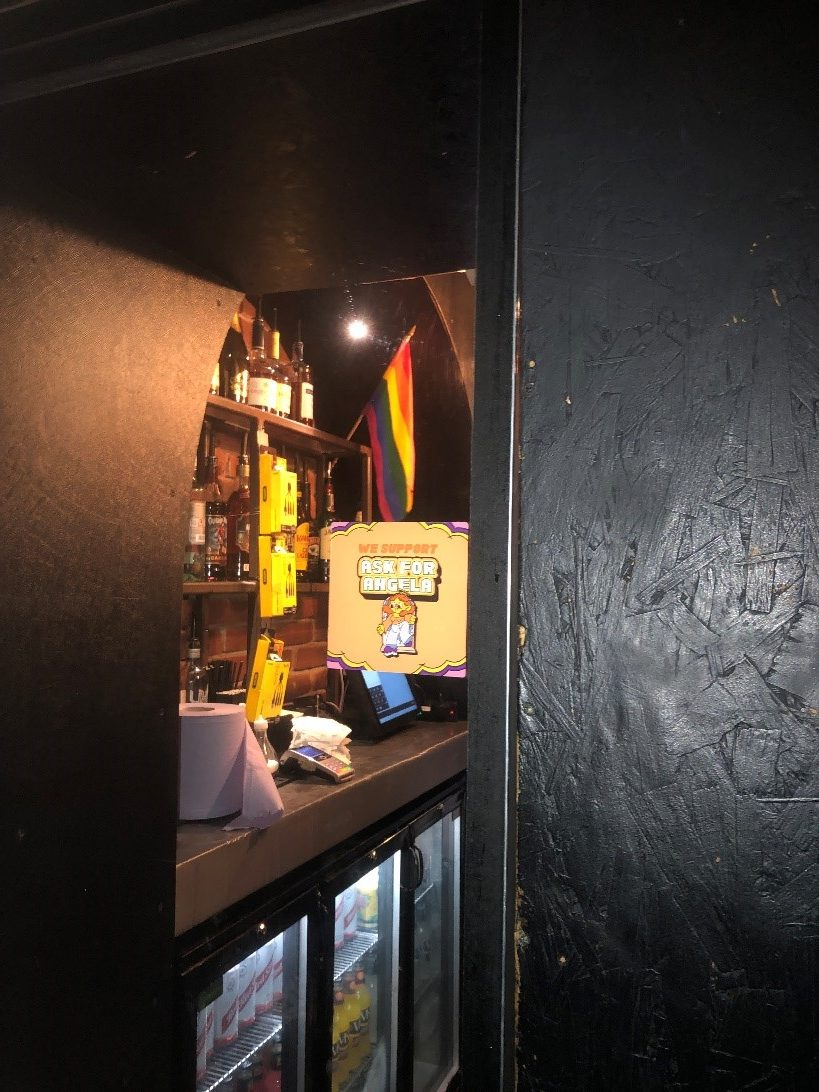 We now have a Pride version of Angela, who is proud to celebrate the rainbow and speak up for marginalized communities.
As Rob Wilson from Leeds LGBT Angels wrote on Instagram:
"We wish everyone a safe and enjoyable #Leedspride weekend!
If someone's behavior is making you feel unsafe or uncomfortable in a venue our LGBT+ venues are signed up to the #AskForAngelaLeeds scheme…
Leeds Pride Village Fete on Sunday has a #safezone, staffed by West Yorkshire Police (Leeds cit neighbourhood team) britishtransportpolice, Safer Leeds and the police Hate Crime Coordinators"
If you spotted any Women Friendly Leeds campaigns, take a picture and send them to [email protected] or tag us on instagram @womenfriendlyleeds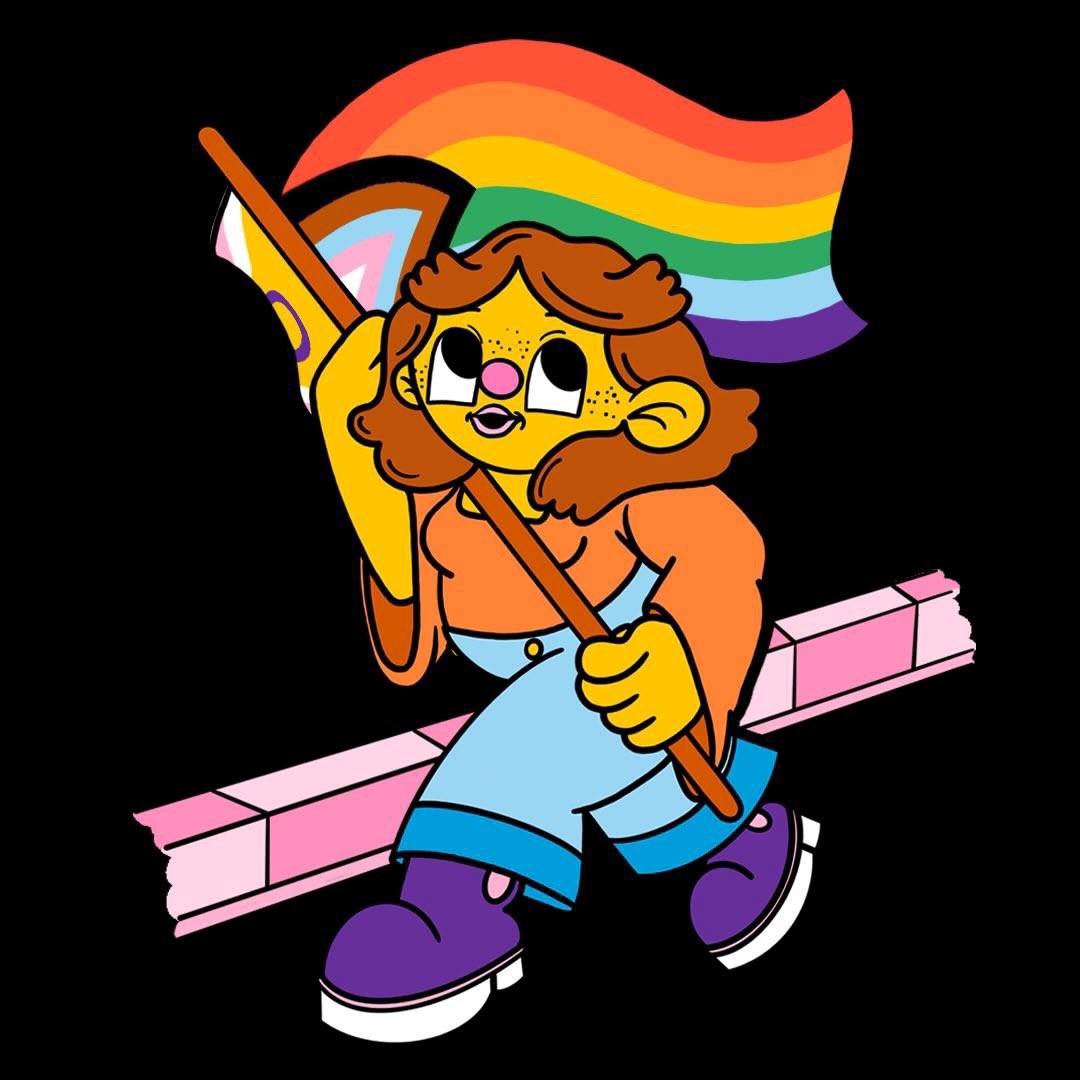 Happy Pride from all of us at Women Friendly Leeds!
By Briony, VOICES Project Support Worker